Include Categories not only Articles within Bulk Operations
under review
Within Content Tools -> Bulk operations I would like to also perform operations in categories that are appropriate.
In my case, I am tagging articles and categories with a specific tag to publish at the same time.
When I select the tag using the Tags filter, I see the articles listed but not the categories.
I would like to be able to include categories in this list and perform operations (such as publish) with all of these pages at the same time.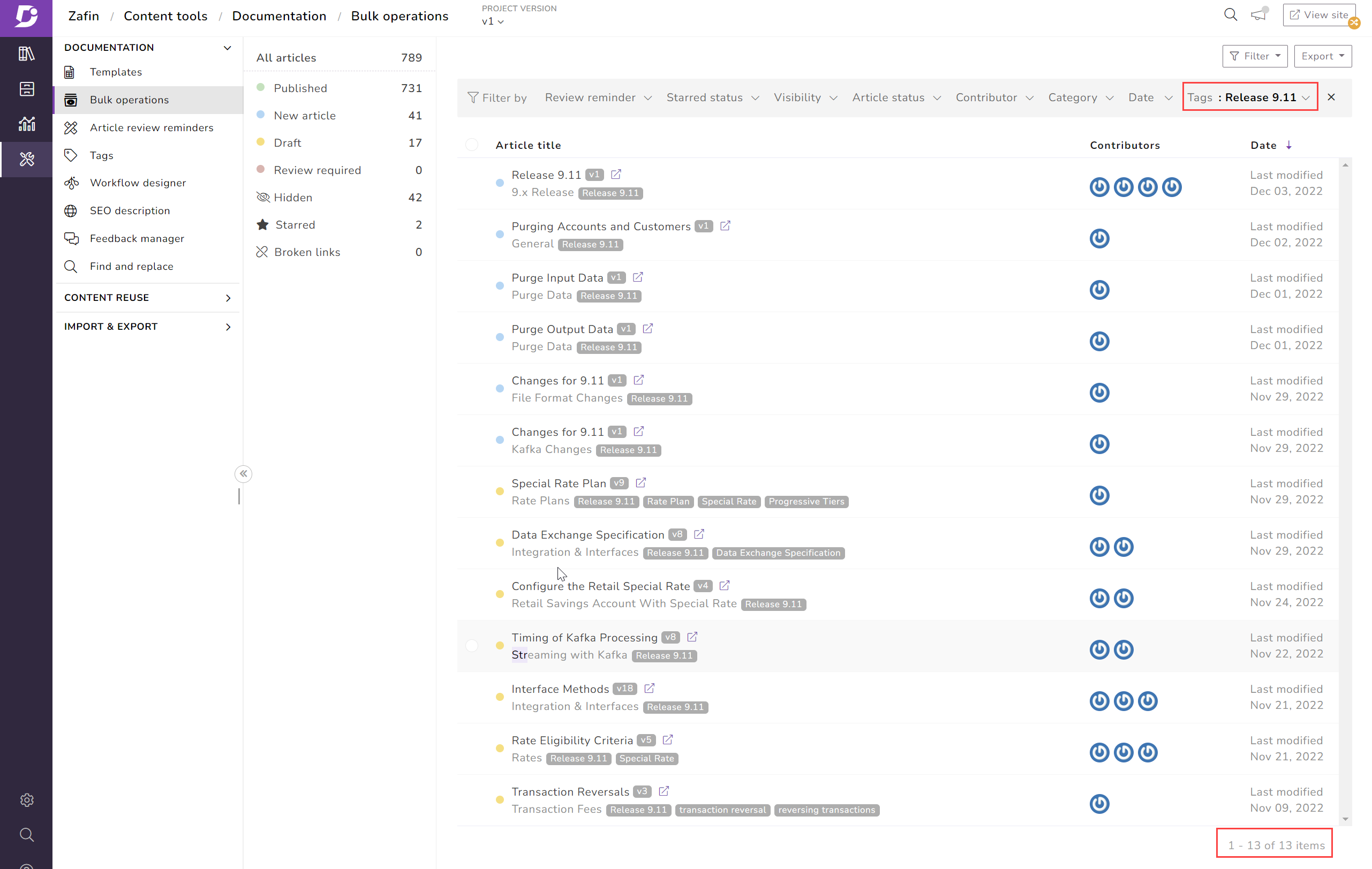 marked this post as
under review