PDF Export TOC, header and footer
complete
The PDF file renders a TOC page when the feature is not active in settings.
The header inserted / uploaded image is poorly shaped, not as good as 'preview' image.
Prior PDF Settings with old/deleted header image still shows even after being deleted, settings rebuilt, etc. new articles pick up correct image.
Blank pages making a 2 page PDF be 4 pages.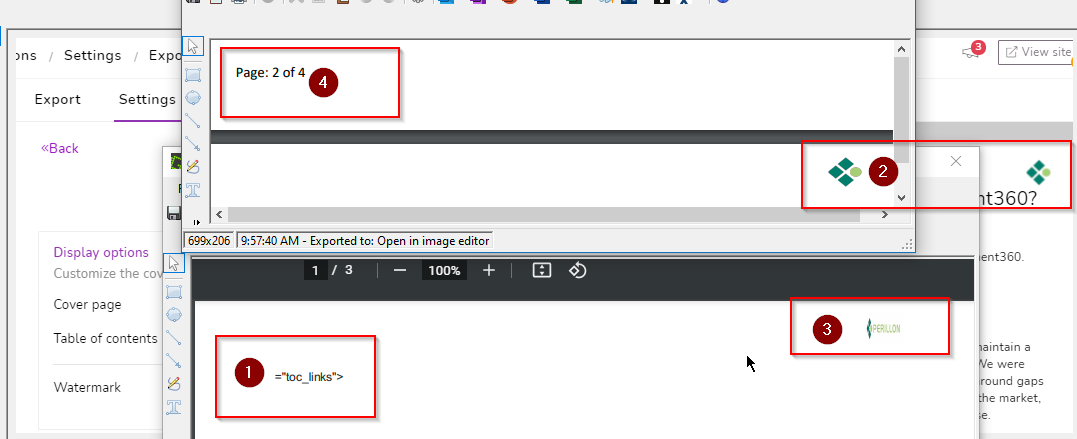 marked this post as
complete
marked this post as
in progress